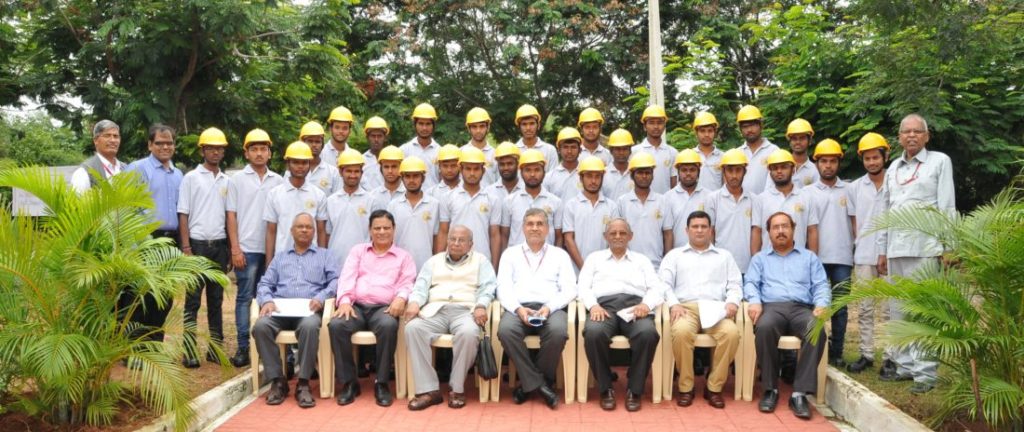 The NISE by its letter No: 04/01/SKD-NISE/2015-16 Part III has sanctioned Suryamitra Skill Development Programme to the State of Telangana to train 30 candidates.
Selection of Candidates:
GUTS have obtained the list of candidates who have passed ITI Electrical, Electronics and Diploma in Electronics by way of advertisement in newspaper and also writing letters to the principals of ITI colleges.
The candidates have been interviewed and finally 30 candidates have been selected out of them keeping a reserve of 5 candidates.
Food, Accommodation and Classroom:
The Suryamitra Skill Development Programme has been conducted jointly by NIRD&PR and GUTS within the premises of NIRD&PR duly providing food and accommodation facilities in Extension Training Centre, Rajendra Nagar, Hyderabad. We have conducted classroom training in the Lecture halls of NIRD&PR.
Inaugural function:
The inaugural function was conducted on 24.12.2016 inviting various dignitaries of whom DG NIRD&PR, VC&MD of TNREDCL, Professors of NIRD connected to training activities & heads of some reputed solar companies like Thrive Solar Energy Pvt.Ltd, Andromeda Energy Technologies Private Limited, Visionary Lighting and  Energy India etc.
Bio-Metrics:
We have provided Bio-metric system for obtaining the attendance of Trainees.
Faculty:
Very qualified faculties who are B. Tech, M.Tech with experience in teaching have been engaged to train the candidates.
Lab Facilities:
One KW solar system, Lab for practical training was also arranged to expose the trainees for technical details involved in the subject.
Extra Curricular Activities:
Besides classroom teaching the trainees have also participated during their leisure hours during morning & evening in Yoga, swimming, volley ball, shuttle etc to strengthen their body & mind.
Communication Skills:
Some professionals have been engaged for spoken English classes in order to improve the Communication Skills of the trainees.
Internship:
The trainees have been attached for internship in solar companies like Thrive Solar Energy Pvt.Ltd, Visionary Lighting and Energy India in order to gain practical experience in solar technology like P.V Home Lighting Systems, Solar Lanterns, stand alone street lights, Study lights for children, D.C Systems, Assembling & Repairs of the solar equipment etc. All the 30 trainees have completed their internship on 22.12.2016.
Valedictory Function:
After successful completion of training both classroom & Internship, Valedictory function was conducted on 24.12.2016 and we have invited officials of TNREDCL, NIRD, GUTS, Solar Company executives etc.
Thus with the co-operation of TNREDCL, NIRD&PR we have successfully the Suryamitra Skill Development Programme sanctioned to Telangana State.
Gallery: