Towards Green Energy Janapad Panchayats in Chattisgarh
Renewable energy solutions are not only good for the environment. If done well, they can pay for themselves and reduce poverty around the world. The experience of Small Scale Sustainable Infrastructure Development Fund (S3IDF) supports the conclusion.
Overall Objectives
The objective of the project is to implement a model of Rural Development with special emphasis on the provision of modern energy devices through renewable energy technologies and more energy efficient equipment and thereby reduce the GHG emission from the rural sector to the minimum. The replacement of renewable energy technology for lighting and cooking and for other household uses would be done after making the local population especially women in the households understand the linkage of their daily activities with carbon emission, local environmental impact, global warming and consequent climate change adverse events. The development model would also attempt to create new additional livelihood opportunities through provision of Green Energy employment. The triple objectives of the project are
To reduce overall GHG emission from households and related activities
Replacing the polluting fossil fuel usage in the households with RET equipment; and
Creating additional employment opportunities through livelihood enterprises and wage employment. The Project would demonstrate the sustainable models of accelerated propagation of Clean Energy Technologies.
Training and Capacity Building
Training in RET and other relevant GHG emission reducing technologies have been imparted in all villages of Mohala Janapad Panchayat to local youth, SHG members and young entrepreneurs. Further emphasis has been laid to remedy the lack of awareness of the community, civil society organization of the climate change consequences. The capacity building initiative taken by S3IDF for local youth and women resulted in deployment and adoption of various energy efficient and economically viable renewable energy technologies in the rural villages.
Constitution of Village Energy and Development Committees
In each village of Mohala Janapad Panchayat a Village Energy and Development Committee has been constituted with the following members.
The Sarpanch of the Gram Panchayat
SHG Leader
Secretary of the Panchayat
Local NGO / Youth Organization
Opinion Leader
The VEDC would help in proper understanding popularizing and implementation ACE project and encourage more people to adopt RET equipment in place of in-efficient polluting and hazardous traditional fossil fuel devices and to reduce GHG emissions at village level.
Organization Profile
S3IDF is organized by a few experts who are recognized as consultants to the UN organizations, World Bank, ADB and several National Development Agencies in the fields of RET deployment and socio economic rural development. Its mission is to provide technical and related services to the poor, for providing lighting, heating and water supply at affordable rates. S3IDF is attempts to leverage through their, know how, philanthropic capital and funding from National and International development agencies and seek support from local commercial banks. This helps them to provide capital to build capacity and competence to the selected among the poor in this space and to help them to create economically viable, environmentally sustainable and socially equitable small-scale infrastructure investments and associated MSMEs.
About the project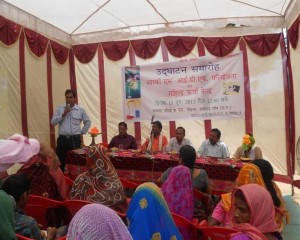 S3IDF designed a project in very backward tribal area, "Towards Green Energy Janapd Panchayats in Chhattisgarh (TGEJP)" in Mohla Rajnandgaon district of Chhattisgarh. It aimed at deployment of energy efficient, renewable energy based devices and take up action towards empowering local women especially the poor in understanding linkages between carbon emitting actions relating to households, institutions and small enterprises. These include lighting devices, based on efficient solar standalone lighting (grid connected and off-grid), setting up of households PV power packages to provide reliable power supply to grid connected and un-electrified houses and deployment of more efficient cook stoves for households and institutions like schools for midday meals. It also includes replacement of grid connected street lighting with solar PV lighting and other activities to facilitate household ambiance and educate children.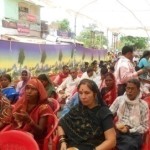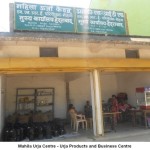 Grounding of ACE Project
The project received a grant amount of INR 30.72 Lakh from MNRE/UNDP and the remaining capital cost INR 9.28 Lakh was funded by S3IDF. The implementation of the project relies on the technologies that have been developed and tested over many years. The project's pioneering role is in making these technologies available to some of the poorest people on a self sustaining basis. Till now, following RET devices have been deployed in Mohala Block:
| | | | | |
| --- | --- | --- | --- | --- |
| S. No. | RET Product | To be deployed as per sanction order | Achievement till date | Percentage achieved |
| 1 | Home Light | 100 | 105 | 105% |
| 2 | Study Light | 100 | 111 | 111% |
| 3 | Hawker Lights | 20 | 21 | 105% |
| 4 | Home Lighting PV Package | 5 | 10 (1 kW) | 200% |
| 5 | Street Light | 10 | 30 | 300% |
| 6 | Institutional Cook Stoves (for Govt. Schools) | 2 | 3 | 150% |
| 7 | Household Cook Stoves | 50 | 327 | 654% |
Mahila Urja Centre "A Step Towards Self Sustainment"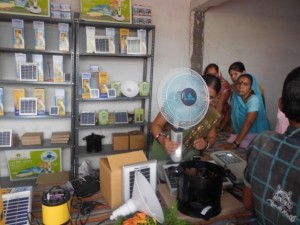 Access to financial capital is a pre-requisite to enterprise development and income generation. Entrepreneurial skills are essential in order to assist people to make use of market opportunities. There needs to be accessible markets for the goods and services offered. Realising this, S3IDF have organized training programmes for the members of Mahila Urja Centre. The centre has been provided training on entrepreneurial skills required for setting up a small business to sustain them as well as technical training in skills required for the deployment of Renewable Energy Technologies.
Awareness and Development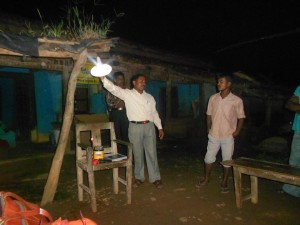 Mahila Urja Centre women move around by villages to promote the sale of renewable energy products like home light, study light, hawker light, institutional cook stoves, household cook stoves etc. Besides promoting the products, they are now conducting training programmes in different villages to increase awareness about the global warming, GHG emissions and use of renewable technologies. Organizing phase-wise quiz programmes on health, livelihood, renewable energy technologies, natural resource management, global warming etc are some other initiatives taken-up by Urja Centre. The rural people of Mohla have been vastly benefitted from Mahila Urja Centre. The centre has helped them getting involved in micro-entrepreneurial activities by building their capacities. Apart from giving technical training, S3IDF helped the members of Mahila Urja Centre in preparing micro credit plans and obtain loans from commercial and grameena banks for opening small businesses to sustain and prepare long term financial plans. These members have been provided with sewing machines for stitching garments, school bags, carry bags etc. They also started a pop corn machine at urja centre by taking loan from Deena Bank Mohala, so that they can do both jobs simultaneously. Thus this centre had helped not only in augmenting their income but also increased the standard of living. Further S3IDF has also inculcated the habit of thrift and savings among women groups.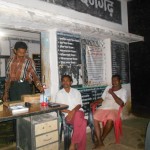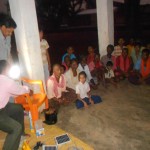 Peoples Participation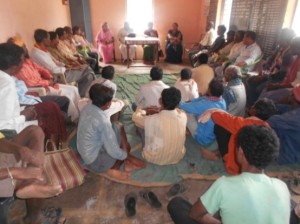 S3IDF has been successful in involving the people, public representatives, opinion leaders. SHG members, youth clubs etc in popularizing, propagating and deploying various RET devices both for heating and lighting. It has mustered the support of local Govt. officials like CEO Janapad Panchayat, President Gram Panchayat, CDPO women welfare, tribal welfare, education CREDA, scheduled banks, cooperative banks in demonstration and deployment of renewable energy technology in the all the villages of Janapad Panchayat, Training programmes were organized in all major panchayats and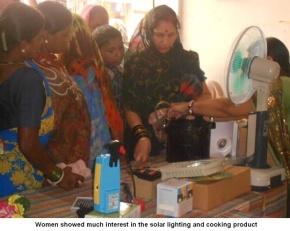 trainings were imparted to youth, SHG groups about small repairs and replacement of equipment. Mohila Urja Centre at Mohala acts as "URJA SHOPPE" for above purpose.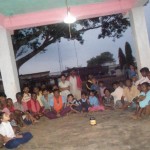 The chowki janapad panchayt office has been solarized by installing 1 KW panel batteries and illuminated the entire office as demonstration unit. Domestic cookstoves, study lights, hawker lights home lights have been deployed in different villages with the participation and encouragement of people. The Sarpanches are very happy with the street lights installed in their villages and still there is growing demand in neighbouring blocks. Farmers, owners of small shops, photo studios, tea stall, dhabas etc have fully enjoyed the benefits of small solar lighting devices supplied to them which are very useful during power cuts to persue their activities. The CEOs of Chowki and other Blocks have requested to install street lights in their blocks on the mode of ACE Project to light-up the villages.
Sustainability through Institutional Initiative
Though the project to the extent supported by ACE has been completed, the SHGs awareness generation and setting-up the Urja Centre as the nodal point for continuing the RET deployment and discussions on environmental issues has made the project a continuing one. S3IDF has pledged administrative and technical and a little financial support for 5 years.