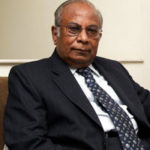 Our mentor and guiding force…
Late Shri. T L Sankar IAS (Retd)
Chairman
View profile
EDUCATION:
M. Sc in Physical Chemistry
M. A. In Developmental Economics
PROFESSIONAL EXPERIENCE:
Shri. T L Sankar served as a member of the Indian Administrative service for 35 years. On retirement, he served as Principal, Administrative Staff College of India, Hyderabad for over seven years and continues to be hon. visiting professor (Energy Policy) in ASCI. He is now involved in the studies commissioned by government of India, State governments and multinational institutions regarding Energy Policy formulation, Power Oil, and coal sector reforms.
He has made notable contributions in Andhra Pradesh as Principal Secretary (industries), Principal secretary (Finance) and chairman of Andhra Pradesh State Electricity Board. As honorary Director of the Institute of Public Enterprise and Director-General, National Institute of Rural Development he initiated several studies on disinvestment and privatization of public enterprises and action research on rural development and Rural Energization.
Mr. Sankar while in GoI, served as the Planning Commission's first chief of the Project Appraisal Division and the Planning commission's first Energy Advisor. He has been associated with all energy policy initiatives. He served as Secretary, Fuel Policy committee (1970-75) and Principal Secretary fo the Working Group on Energy Policy (1978-79) and is a member of the present Integral Energy Policy Committee of GoI. He was associated with energy and other national policy initiatives like Gas Price Revision committee (1997), Vision Hydrocarbon 2025, Disinvestment commission and Population Foundation of India. He as Chairman of the A.P. Natural Gas Utilization Committee in 2003. In 2004 he was appointed as Chairman of the Expert Committee for comprehensive review towards recommending a road-map for coal sector in India.
He has served as independent Director on IREDA for several years and has written extensively on rural energy problems. He set up the Small Scale Sustainable Infrastructure Development Fund (S3IDF), which helps in organizing renewable technology based energy system at the Village level. He has served United Nations as advisor on energy issues to the governments of Sri Lanka, Tanzania, Jamaica, North Korea, and Bangladesh and headed Asian Development Bank's Asian Energy survey.
His numerous articles on energy economics and public policy have been published in prestigious Indian and foreign journals and books. He has been awarded Padma Bhushan by the President of India in 2004 in recognition of his services to the country. He was rewarded a life time achievement for services to Renewable Energy in 2005 by the Solar energy society of India.
---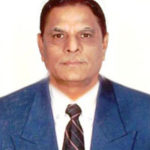 Shri. N. Md. Shajahan
Managing Director
Mobile: +91-9177323224
Email id nmdshajahan.g@gmail.com
View profile
EDUCATION:
M. A. from Sri Venkateswara University, Tirupati, Andhra Pradesh, India
L.L.B. from Andhra University, Vizag, Andhra Pradesh, India
Higher Diploma Course from National Cooperative Institute, Hyderabad
PROFESSIONAL EXPERIENCE:
Mr. N. Md. Shajahan has 38 years of work experience in the field of renewable energy technology, sustainability, biodiversity, solar home lighting system, rural development, GHG emission reduction, animal husbandry etc. He has Worked as an Incharge projects Director, district Water management Agency, Executive Director, S.C. Corporation, SETMA. Currently working as the Executive Director of S3IDF, he has been involved in the implementation of solar home lighting systems at Kondapuram village of Ananthapur district, Andhra Pradesh under MNRE and NABARD, implementation of a model of Rural Development with special emphasis on the provision of modern energy devices through renewable energy technologies and more energy efficient equipment. He is also involved in the replacement of renewable energy technology for lighting and cooking and in the installation of a "Mahila Service Center" owned and managed by women at the village level.
---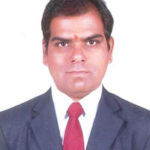 Mr. Amith Kumar Deshpande
Project Director
Phone: +91 9908556640
amithadb@yahoo.co.in
View profile
EDUCATION:
Completed Masters in Business Administration (MBA) Specialization in Marking and Human Resource from Sikkim Manipal University in 2008.
Completed Masters in Arts (MA) from Kakatiya University, Warangal with specialization in Labor Economics and Agriculture Economics in 2004.
Completed Bachelor of Arts (BA) from Kakatiya University, Warangal in 2002.
Diploma in computer Applications from Manipal Institute Adilabad.
PROFESSIONAL EXPERIENCE:
Mr. Amit Kumar Deshpande has 8 years of experience in Banking and Finance Industry including microfinance sector and retail banking. He has vast Expertise in credit appraisal, team management, rural dynamics and relationship management team, and acquisition of new clients. He is actively involved in Financial Services of renewable energy, rural development, biodiversity, sustainability, climate change based projects. He has very good exposure in determining client needs and conducting programs to enhance efficiency in business towards accomplishment of corporate objectives .He has played a vital role in coordinating IT Infrastructure and had Good Exposure to PB sales and Teller Operations. He has been recognized by senior management from time to time for various achievements during the work tenure and is Proficient in motivating teams for ensuring development of employees for achieving the targets, Customer Satisfaction Index as per the organization's set parameters. He is Proficient in motivating teams for ensuring development of employees for achieving the targets, Customer Satisfaction Index as per the organization's set parameters.
---
Mr. B. Manohar Reddy
Mr. A. Balasubbaiah